<![if !IE]> <![endif]>

Innopha GmbH
Walther-Nothelfer-Str. 7
66687 Wadern
Germany
List of Products
This exhibitor shows the following products and commodity groups:

Company & products
Stiefel Insektenschutz RP1: Stinkt nicht. Wirkt!
Der aktive Insektenschutz RP1 von Stiefel bietet Pferd und Reiter einen effektiven Schutz für viele Stunden – und das ohne zu stinken! Der Wirkstoff Icaridin ist für uns beinahe geruchlos und belästigt Mensch und Pferd nicht mit einem unangenehmen Duft.
Erhältlich in drei Versionen:
- Stiefel RP1 Insekten-Stop STANDARD – bewährte Mischung seit vielen Jahren.
- Stiefel RP1 Insekten-Stop ULTRA – Jetzt noch stärker! Für die besonders starken Flugzeiten.
- Stiefel RP1 Insekten-Stop SENSITIV – ohne Alkohol für die besonders empfindlichen Pferde.
Zusätzlich ist RP1 in verschiedenen Gebindegrößen und als Gel erhältlich.
Optimale Anwendung bei minimalem Verbrauch: Für die richtige Anwendung der Repellentien ist es sehr wichtig, sie flächendeckend aufzutragen – durch die Kombination aus Spray und Gel erreicht man eine maximale Effektivität bei minimalem Verbrauch.
Die RP1-Sprays versorgen die großen Körperregionen wie Hals, Rücken und Kruppe von oben flächendeckend mit einem breiten Sprühnebel. Das RP1-Gel lässt sich gezielt am Kopf, um die Augen und Nüstern anwenden sowie auch unter dem Bauch. Mit dem Schwamm aufgetragen kommt der Wirkstoff in hoher Konzentration genau dorthin, wo er wirken soll.
Stiefel RP1 Insektenschutz ist nun schon mehrfacher Testsieger (Zeitschrift Pferd Plus 2012, Testforum Freizeitreiten 2015) und wurde 2015 mit dem Gütesiegel der Mein Pferd 2015 ausgezeichnet.
Trademark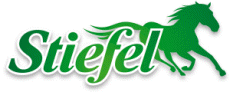 Stiefel - Eine Marke der Innopha GmbH