<![if !IE]> <![endif]>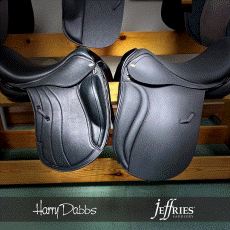 British brands Harry Dabbs Saddle Makers and Jeffries Saddlery are world-renowned for producing high-quality English saddles that are designed to enhance equestrain performance.
Each saddle is carefully crafted from the tree up, ensuring best fit and comfort for the horse is established first and foremost.
All further elements of the saddle are thoughfully considered to ensure both horse and rider are catered for-from seat type to the flap length and postion of the knee block - aiding every horse and rider partnership to perform to the very best of their ability in their chosen discipline.
A combination of traditional manufacturing techniques and high-quality materials ensure durability, resilience, and longevity - including luxurious English/Italian leather and pure wool flocking.
All Harry Dabbs and Jeffries saddles are designed to encourage performance, aid comfort and rider stability.

Key Features:
> A choice of tree options across all saddle types - catering for a wide range of horse breeds and types from sporty T'B's to broader natives.
>Saddles are designed in a way which frees up the trapezius muscle and gives the horse enhanced freedom of movementof the shoulder
>Saddles can be customized for both style and comfort with options to choose the flap length, position of the knee/thighblock, leather options and stitching.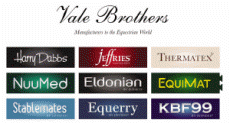 Midland Road 75
WALSALL WS1 3QQ
United Kingdom